8th, May, 2022 9: 00am, with excitement, ICE BOX– new showroom of Ice Stone opened officially.
Ice stone warehouse covers an area around 10000m2 which located in International Stone Industry Town Shuitou. As one of the leading exporters and manufacturers of natural stone,Ice Stone has gathered a professional and passionate young and dynamic team since 2013. Specialized in unique high-end natural stone, with the superiority of controlling exclusive natural resources, build and incomparable resources industrial chain between client and quarry own. As quality is everything, high standard gains us great reputation from all over the world.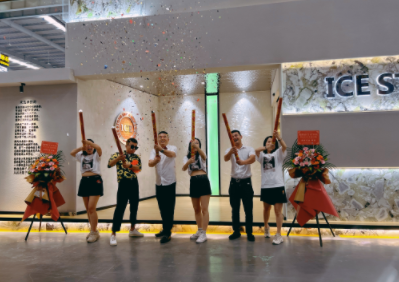 To show utmost the beauty of natural stone. We build an special showroom to display our new advantaged natural marbles. From the essence of heaven and earth, each with a unique spirituality. That extraordinary refined temperament, graceful and colorful texture, warm and delicate texture, always can twitch heart, it is intoxicated. Is not only a showroom but also a link to the life.
It's the best of times, it's the worst of times.Even the epidemic all over the world, the stone business is sluggish, we Ice stone still created an distinctive new showroom to embrace the beautiful and changeable world. So what's kinds of unique ceremony will bring us from Ice Box?
Please follow me to have a special opening tour.
First of all, the design of outward appearance and sculpture. The whole showroom is dominated by the current popular green tone materials. The exterior wall was made of one of the strategic products–Ice Connect Marble (White Beauty) together with popular grey textural paint. It shows the beauty of Ice Connect marble vividly but without losing the gorgeous of the whole showroom. The side of showroom, there is cleverly set up a window, which the products inside can be changed to popular and trendy style at any time, that will bring more inspiration to the designers.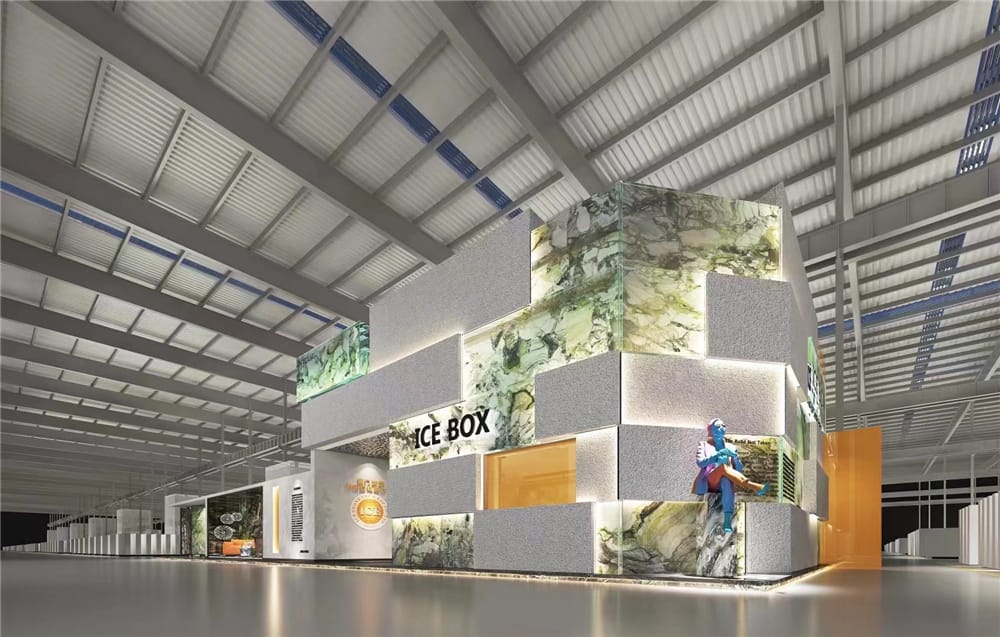 Walking through the showroom, combines kinds of natural stone "Twilight", "Ancient Times", "Ming Green", "white beauty" and modern aesthetics to create luxurious "stone" experience, presenting you with the ultimate treasures rich in artistic creativity and giving you a taste of human being's spiritual days material amazed comprehension of the culture heritage of stone and architecture.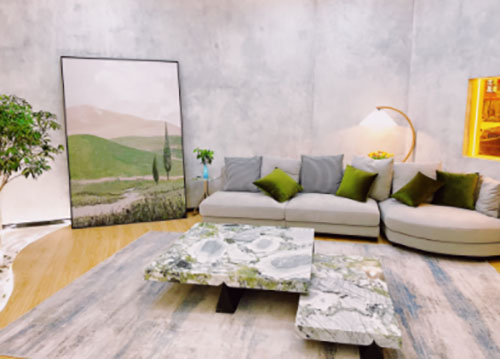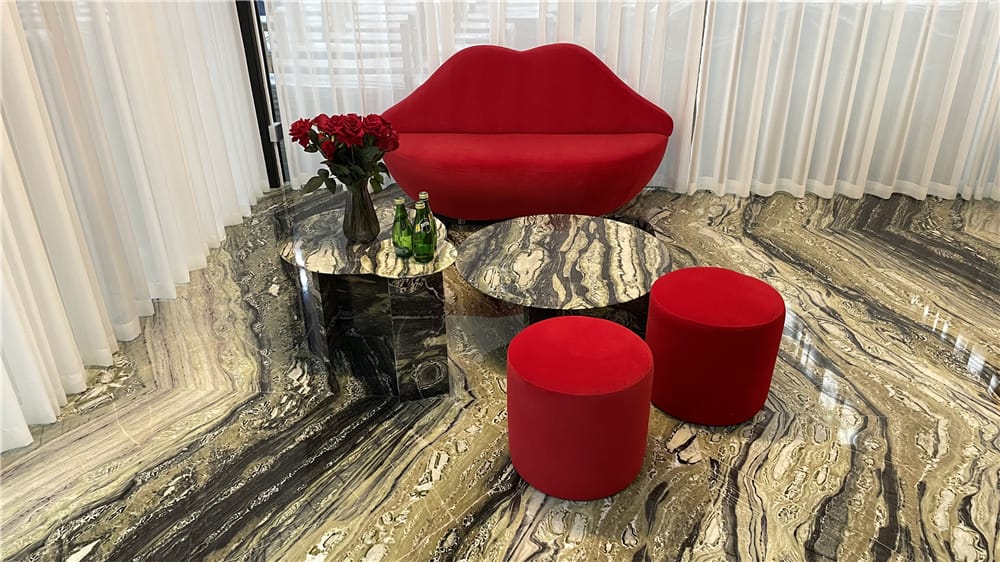 Secondly, the way of opening ceremony is unique. All members from Ice Stone Team participated and dancing to celebrate the new showroom opening.
1- Men's group from Ice stone,"love cha cha", funny and charming, all men appeared in full dress but dancing with sexy steps, which can't help to make all people uproarious.
2- "Love Alliance" was presented afterward immediately. This song with sense of the age, bring us back to 1990s Chinese popular old-school music . With funny clown costume which brings all team with unforgettable memories.
3- A lively and beautiful girls team coming, the song "Girl friend" dancing out of youth and vitality.With full energy and vigour makes a fresh feeling for all team.
4- At the end, "Do you want to dance? " which bring the whole opening ceremony to climax. Everyone cheering , singing and dancing, making the whole showroom lively.
We are excited, happy, moved, we all cheer for such a vibrant and confident Ice Stone.Encounter Ice Stone,fashion life from now on.
The opening ceremony come to the end, it attracted many customers and designers. It also get a lot of great reputation for a long time.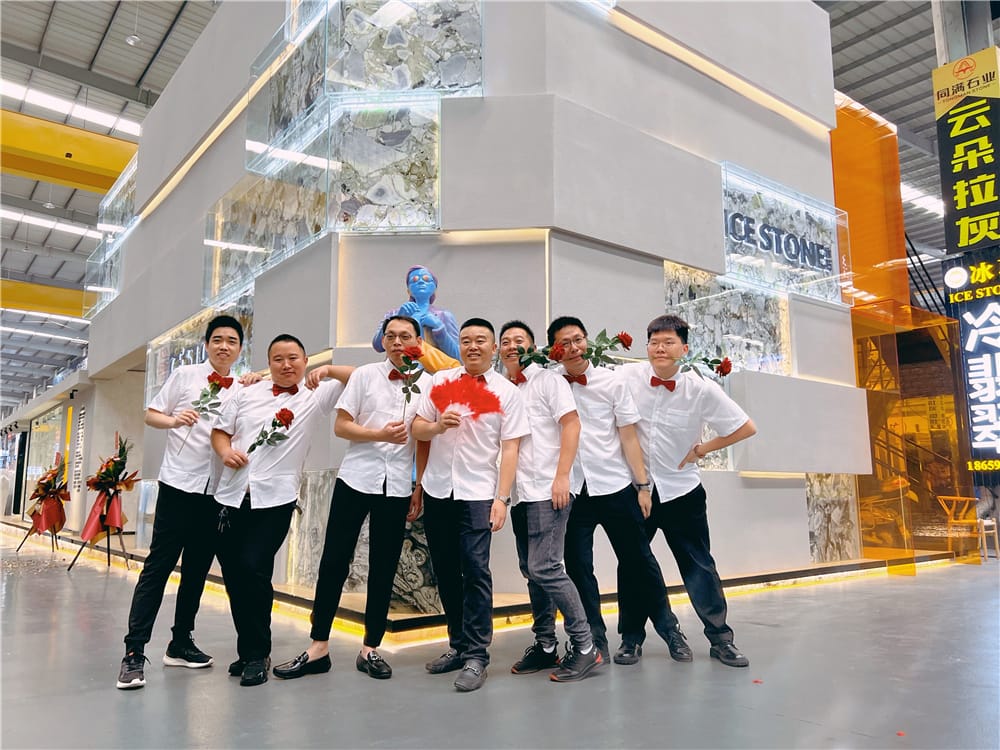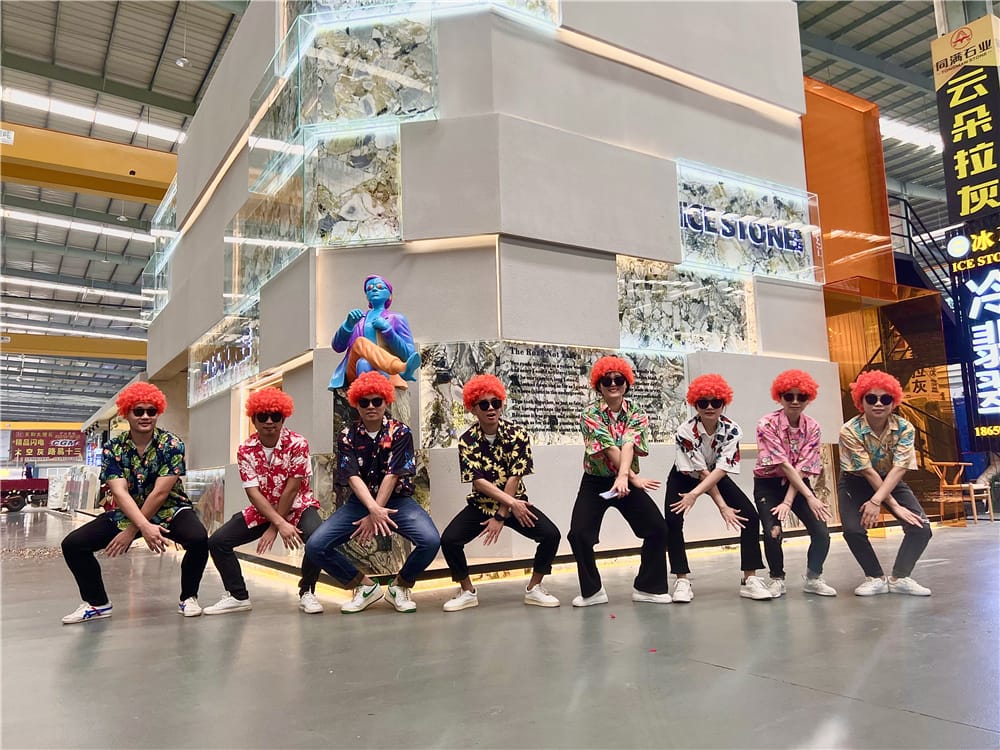 For Ice Stone, corporate culture is not a slogan attached on the wall, nor is slogan hanging around, but over the years through practical actions, deeply rooted in the cultural concept. The mission of Ice Stone: "We hope to recommend high-end Chinese marble to people all over the world" dedicated to supply an absolutely extraordinary quality to leave its mark on worldwide building culture "Customer-centrism, striver-oriented, integrity, innovation, positive" and make "the happiest stone enterprise" will let the world knows Ice Stone and makes the world fall in love with Chinese stone.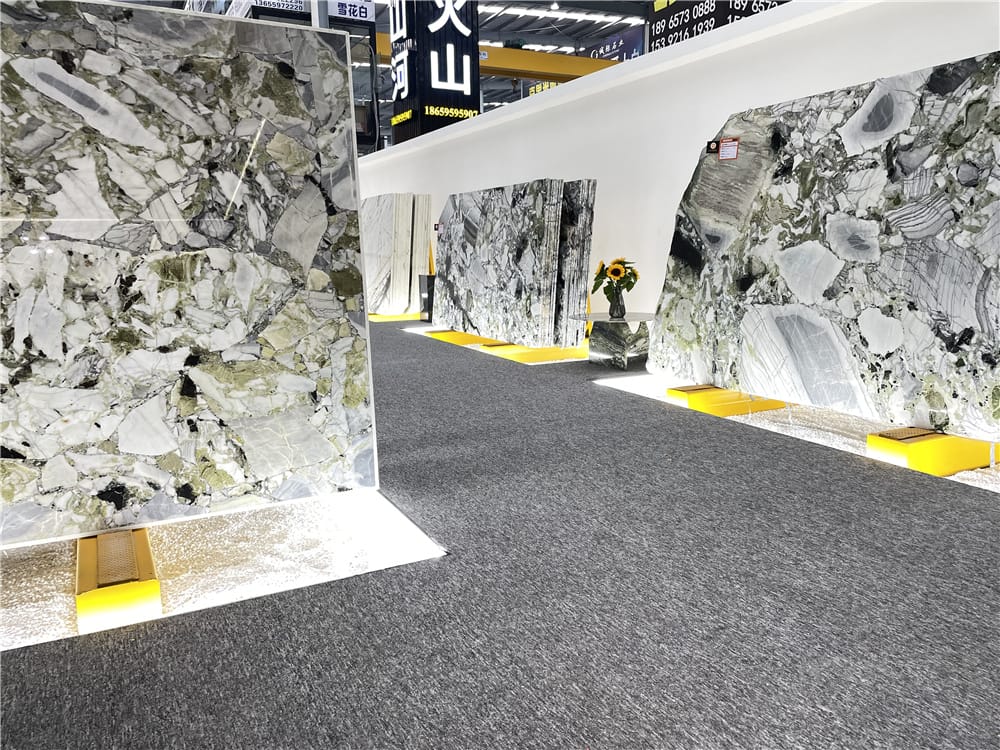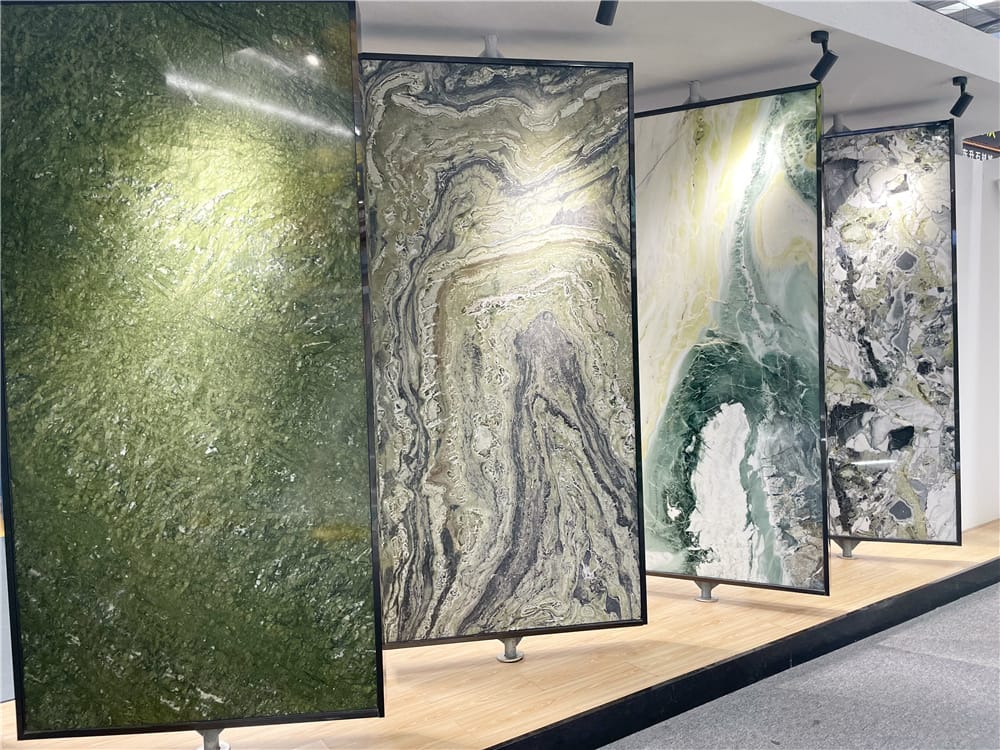 ---
Post time: Lisa Aug-23-2022